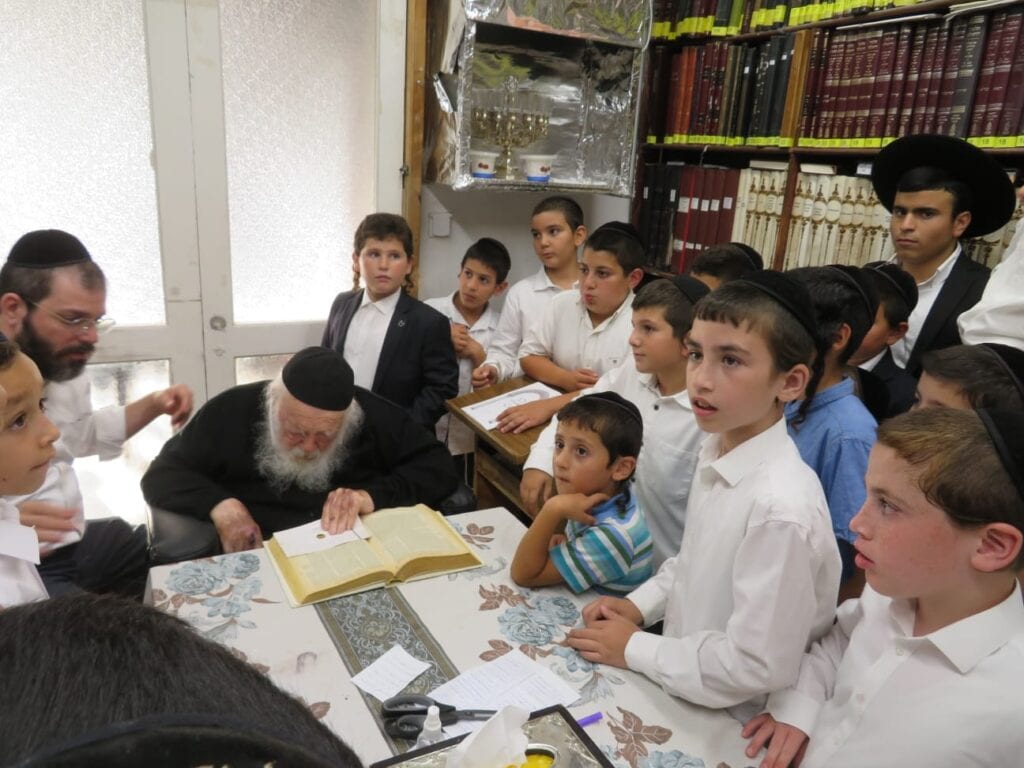 As the school year draws to a close, many Talmudei Torah classes come to Maran Shlita to be blessed, and sometimes even be tested on materials that were studied the past year. The expectation of this visit brings out the best in students, as they eagerly await for this visit all year long…
One class entered Maran Shlita to be blessed. The teachers asked if Maran Shlita could test the students for what they had been learning recently. Maran Shlita agreed to the request. Since there's much to be learned about how to enhance the Torah study within young children, we will describe the test here.
Maran Shlita asked what Gemarah they had learned now, and they replied that they had learned the פרק of "כיצד הרגל". Maran Shlita asked: בהמה שהזיקה ברגל, כמה חייב לשלם? So, one of the students replied – נזק שלם (Full Damage).Is it always full damage? Maran continued to ask, and another student replied – when the בהמה was מזיק with צרורות then he pays only half the damage. Why really only half the damage? The student replied – because it is considered 'unusual'. So what if it's "unusual"? Maran added and asked, why does he only have to pay only half the damage? After all, he caused the damage! Where is it written in the Torah? Maran Shlita continued to 'direct' the children, and then one answered – it is הלכה למשה מסיני. Maran Shlita's face lit up at the correct answer, and Maran praised the boy and said "Ah! He says correct! … And so, in a few minutes the children received a lesson in learning and immense reinforcement for their continued inspiration in Torah learning!